Dashboards
These dashboards are available publicly. They are based on IATI data by the Netherlands Ministry of Foreign Affairs and our implementing partners (NGOs, multilateral organisations and private sector).
METIS: the dashboard in which the ministry monitors the activities of implementing partners.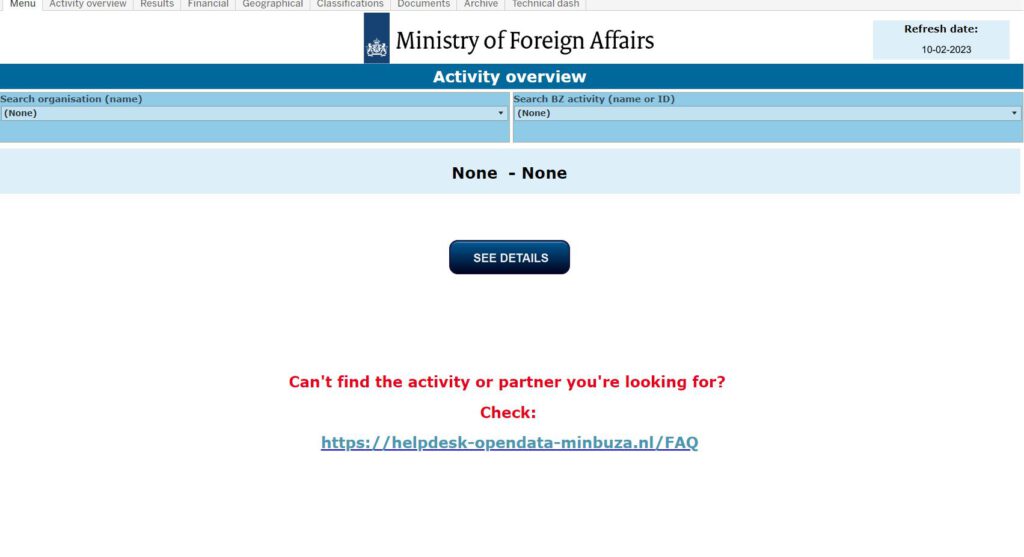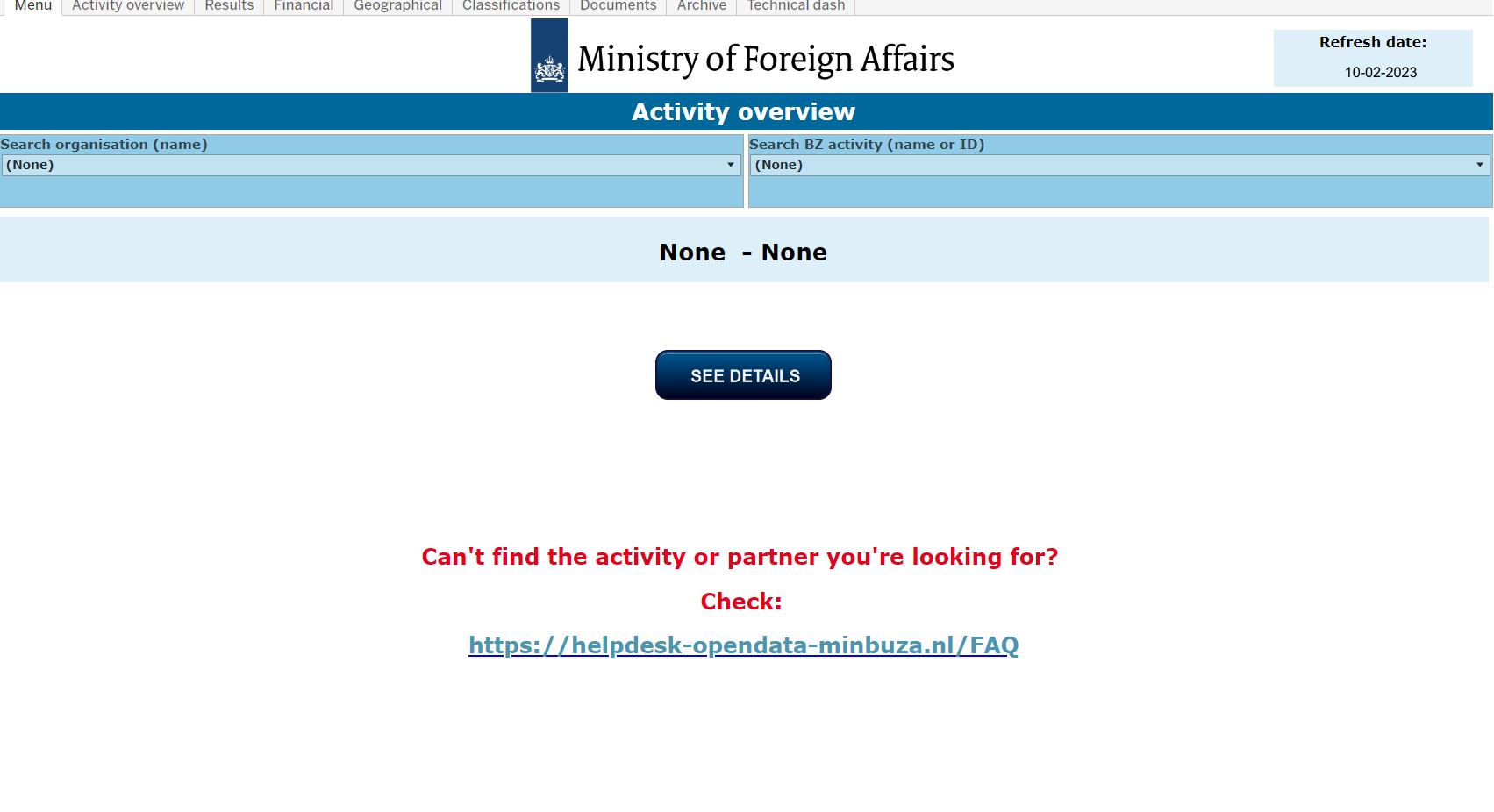 Strengthening Civil Society: the dashboard made to monitor the SCS partnerships and their results.