Aidstream's consortium feature
YoungInnovations, the business behind the tool many of you use to publish your IATI activities, recently wrote a blog on a feature in AidStream for partnerships. We called Bibha Tandukar, associate project manager for AidStream, to discuss the details of this 'consortium feature'.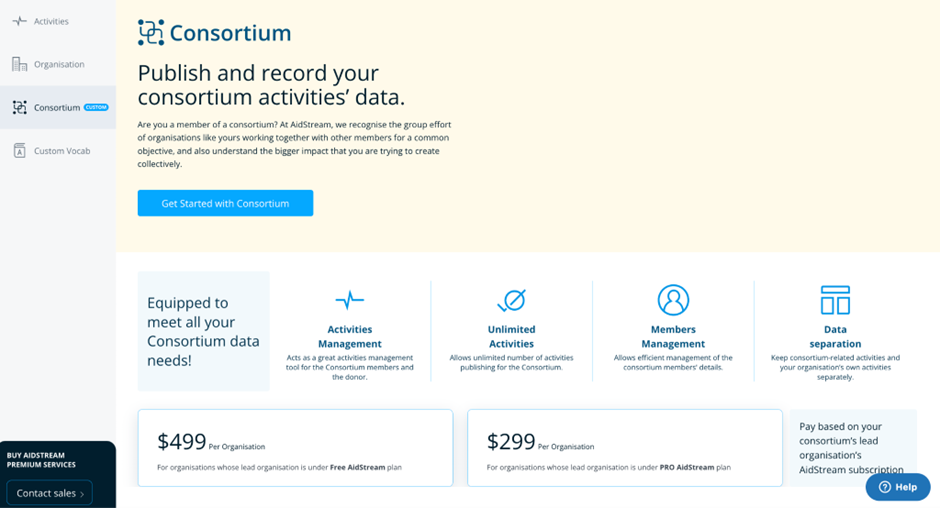 'This is a year and a half old now. We came up with this feature because consortia sometimes were very frustrated because they had no insights in data of other consortium members. There was no overview. They also sometimes had trouble aligning their data with the data of their partners. And having to wait until your partner has published before you can check if everything is correct, can also be tedious.
So we created a dashboard for all consortium members, so all members can have a look at all activities, even if they are not published yet. If you start an activity within the consortium, all members can see it.'
'This is a paid feature, but you don't need a PRO account. You can buy it separately. This also includes two PRO features: the custom vocabulary feature, and the Excel import feature. We assumed that consortium members would probably want to use the same vocabularies for indicators and others. If the lead organisation – or any organisation within the consortium – enters the custom vocabulary, it will be available for the other members as well. That reduces the room for error.'
This is of course very useful if you use the 'basket indicators' of the Strengthening Civil Society partnerships that the Netherlands Ministry of Foreign Affairs has developed.
'If you are not a user yet, you can get started by using the consortium tab and creating a new consortium, and say if you are a lead or a member. We then receive a request, and we send an invoice. As soon as that is processed, we activate the feature. From then on, the dashboard and the other features are available.'
On the question if people can edit: 'No, that wouldn't make sense, because each organisation is still responsible for their own data. This feature just makes it easier to see what others are doing, how they've entered their data.'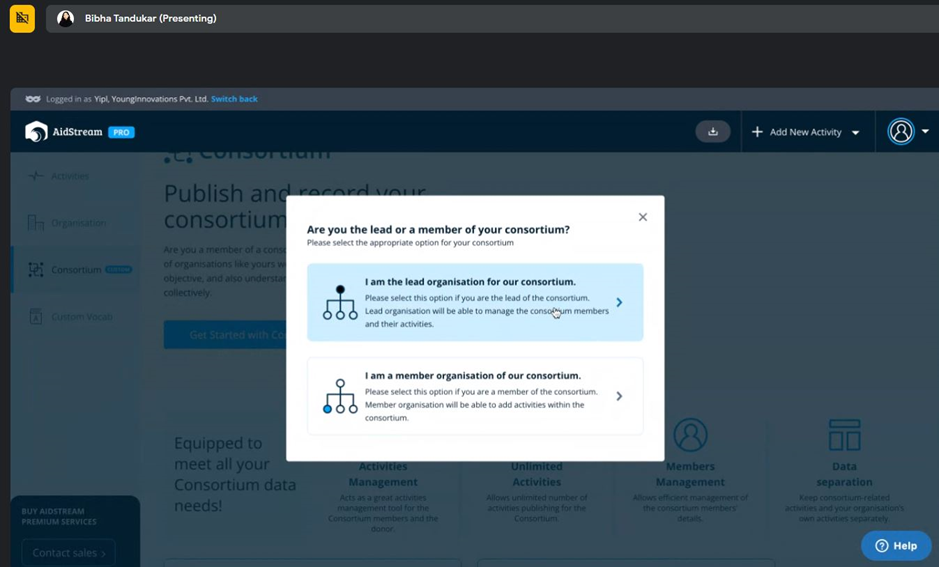 This obviously only works if everyone in your partnership, all members use AidStream to publish. If you have members in your partnership that don't use AidStream, and you still want a dashboard creating an overview of the partnership, you can of course also build your own dashboard in a tool like PowerBI.
YoungInnovations is also working on a big update on their Excel import feature. 'It's going to be huge, actually. We have been working on that for months now, and we will roll it out in phases. There will also be smaller updates. So we are constantly working on upgrading the system.' A feature that was released recently as well, is the result interface for PRO users.
Any questions on Aidstream's features? Contact AidStream on support@aidstream.org.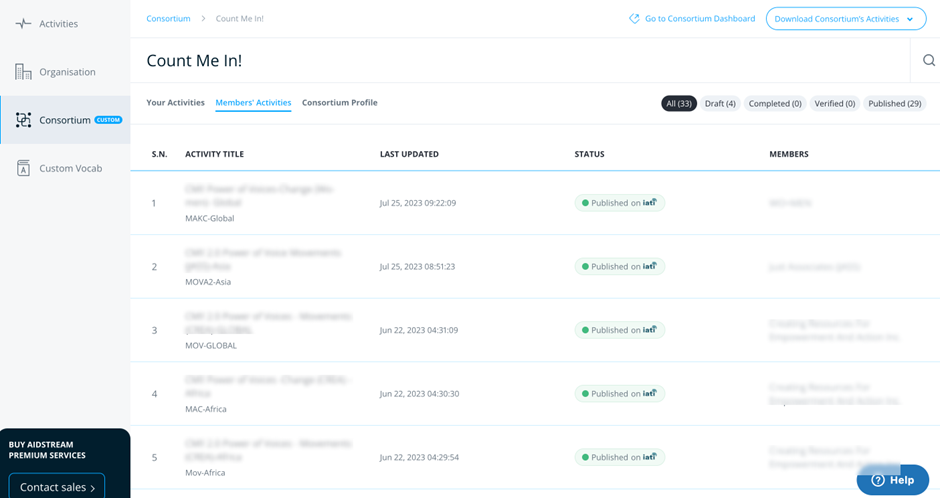 This is the first of a series on the private sector organisations which can help you with your IATI publication. Next time, we will talk to Rolf Kleef, consultant on using and publishing data for civil society organisations.